Visiting Scholars
Our Visiting Scholar Program is dedicated to professors, postdocs and PhD candidates that are affiliated to a foreign academic institution and who wish to do research with us for a limited amount of time, ranging from a few weeks to up to a year. As your academic host, Professor Klatt will support you with your research. Furthermore, depending on your wishes, you are more than welcome to participate in the numerous activities Graz Jurisprudence offers.
As a visiting scholar, you will be supplied with access to our library, our online databases as well as with a working space. Should you have any practical questions, the Welcome Center at our University can supply you with information, especially regarding accommodation as well as regarding other on-site organizational issues.
We accept requests to become a visiting scholar at all times. If you are interested, please send the following information to jurisprudence(at)uni-graz.at:
your name and contact details,
time specifications, regarding date and length as well as an overview of the subject of your planned stay (max. 1 page),
your CV including a publication list.

Pedro Marques Neto, PhD candidate at University of São Paulo. He visited Graz Jurisprudence for five months (mid-February to mid-July 2022) in connection with his doctoral thesis. During his time in Graz, he worked on topics related to the nature of rights and its implications for the debate on the judicial review of the democratic process. He presented a GJ Workshop (with the title: "Specifying Constitutional Rights Out of Necessity"). Pedro´s stay was supported by the Erasmus+ International mobility programme.
Dr. Piero Mattei-Gentilli, visiting member at the Graz Jurisprudence group thanks to the Land Steiermark Fellowship. PhD in Philosophy of Law from the University of Girona, Spain. Bachelor and Master of Laws from the National Autonomous University of Mexico (UNAM). His most recent research (and PhD dissertation) studies the conceptual implications that follow for legal theory from the statement that custom is a source of law and, therefore, that there are customary legal norms.
Dr. Alon Harel, professor at the Hebrew University of Jerusalem, spent a month (mid-January to mid-February) at Graz Jurisprudence as a Dean's Fellow. His research focuses on political philosophy and legal theory. During his time in Graz, he worked on topics related to his current book "Reclaiming the Public", which deals with the legitimacy of the state and questions of political representation. During his stay, Professor Alon Harel also gave a GJ Talk (25.01.2022) and participated in our winter seminar at Seggau Castle (26.01 - 27.01.2022).
JUDr. Zdeněk Červínek, Ph.D. (Palacký University in Olomouc) spent the month of September 2021 at Graz Jurisprudence. His research mainly deals with various aspects of human rights conflicts resolution, proportionality analysis, and, more generally, the methodology of constitutional review. Due to this coincidence with the research areas of Graz Jurisprudence the exchange with Zdeněk was especially fruitful.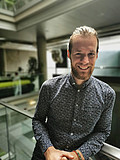 Marcus Schnetter is a PhD student and research assistatnt at the DFG-Sonderforschungsbereich "Recht und Literatur" at the Westfalian Wilhelms University Münster in the project "Begründung und Geltung in Recht und Literatur". He visited Graz Jurisprudence in connection with this PhD thesis (working title: Der juristische Streit. Begründungsstrukturen aus rechtsrhetorischer Perspektive) throughout August and September 2021. At the end of his stay Marcus presented his findings under the title "Die Rhetorik des VfGH im Charta-Erkenntnis 2012".
Tomas Koref (Charles University, Prag) and Karolina Pavelkova (Masaryk University, Brno) were able to write their master theses with us in Graz thanks to the AKTION grant of OeAD.
Tomas Koref wrote his Master thesis with the title "Proportionality: Critique of the theoretical standpoints and its relevance" while staying with us.
Karolina Pavelkova wrote her Master thesis on the rights of children to health care viz à viz the right of the parents to decide on the child's health care.
Miloslav Keltner is a PhD student of Applied Ethics at Charles University in Prague, Faculty of Humanities. He spent four months in Graz, thanks to the AKTION Stipendium program. During his stay, Keltner worked on a methodological framework for a study about ethical issues of the Czech judicial system after the Velvet Revolution (1989). Simultaneously he wrote an article about the overproduction of law for an academic competition IUS et SOCIETAS and studied the application of game theory on ethics and law.
Miroslav Kantek is a PhD student in Legal Philosophy at Masaryk University. As a Schuman Trainee, he reviewed the quality of legislative files at the European Parliament. He also received the Austrian Control Bank Award for his activism in the field of socio-economic human rights. Kantek's current research interest is in paradigms of law. His research stay was supported by the CEEPUS program.

Dr. David Duarte, Professor of Legal Theory, Legal Philosophy, Fundamental Rights and Administrative Law at the University of Lisbon is a guest researcher at Graz Jurisprudence from September to December 2018. He works on a book project, which aims at a theory of fundamental rights. He approaches the topic from the perspective of norms and not from the traditional one centered on the rights narrative. It encompasses various subjects relevant on fundamental rights, such as conflicts of norms, proportionality and constitutional review.
Ana Escher is PhD student in public law at the University of Lisbon and member of the Lisbon Legal Theory Group (LxLTG). She is a visiting researcher at GJ, staying from September to December 2018. In her PhD thesis she works on language related indeterminacy in law. Her research interests focus on constitutional law, legal theory and philosophy of language.
Dr. Chiara Valentini was our guest in December 2017. She is Ramón y Cajal Researcher in Legal Philosophy at Pompeu Fabra University, Barcelona. During her stay with us, she presented a GJ Talk on Constitutional Adjudication, Judicial Dialogue and Overlapping Doctrines. She also gave a GJ Workshop on Rights, Proportionalism and Inclusive Adjudication.
Dr. Justyna Holocher visited us in December 2017. She studied law and politics at the Jagiellonen-University, Cracow. Her PhD was awarded for her study on "Juristische Topik. Erfindungs- und Begründungsperspektive". During her stay with us, she investigated interpretation and argumentation in constitutional law, from a neo-constitutionalist perspective.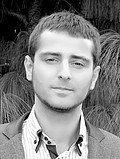 Milos Markovic, a PhD student from the University of Belgrade, spent the whole summer term 2017 with Graz Jurisprudence. His research is addressed to Alexy's principles theory.
Henrique Neves, a PhD student from the Christian-Albrechts-University Kiel, joined our team for the whole summer term 2017. Funded by the DAAD, he worked on his dissertation addressed to objectivity in law, with a special focus on the relation between objectivity and the construction of the social reality of the law.